ABC Trade & Investments (Pvt) Ltd with its humble beginnings in Printers Sri  Lanka & Computer consumables, Since 1997 has grown in ICT Distribution in order to include a vast range of ICT & Lifestyle products focused on meeting customer's personal and business requirements. The company is the authorized distributor for world famous brands like PrintRite for Printers, Kodak, Rongta, Hiti, Viisan, Ruijie and Promate. Over the years ABC T&I has won the hearts of many corporate clients and made a name for itself in the business sector with its unbeatable aftersales service and support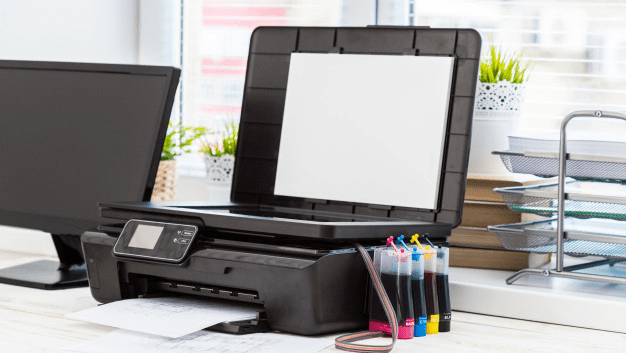 Plustek redefines user experience with data extraction technologies allowing for maximized performance to fuel digital transformation, unleashing the data insights for people whether they are at home, in the office or on-the-go. Design and manage autonomously with digital platforms enabling solutions and services to be accessible in real-time to help all industries and organizations across their business lifecycles to become more agile and efficient.
Flatbed Scanners – CCD or CIS flatbed scanners with One-Touch buttons, tailormade for high quality scans of larger formats up to A3+, books, cards, letter and A4 size documents.
Document Scanners – Tailor-made multiplex ADF scanners, providing a much higher quality and speed for ECM, document capture and the management of workgroup and enterprise documents.
Network Scanners – Plustek eScan Series are a range of standalone scanners that intuitively guides you through every step of the scanning process. The ideal solution that lets you access your documents anywhere through a wide range of scanning modes wired and wirelessly No matter which mode you choose, digitizing your documents and sharing couldn't be anymore simpler.
Founded in 2013, Beijing VIISAN Technology Co., Ltd. focuses on the research, development and promotion of smart imaging and document digitization solutions. VIISAN provides different integrated solutions for all kinds of business such as invoice/receipt digitizing, searching and printing, document inquiry and management, high-definition document, image shooting, archiving and many more.
In addition to creating simple solutions for office work, we provide versatile, multi-functional, intelligent electronic hardware as well. We produce and operate a wide range of product lines including document cameras, visual presenters, A3 flatbed scanners and video conferencing devices.

Promate technologies, is the worldwide leader in electronic and computing DMS (Design and Manufacturing Service) with extensive experience in product development and vertically integrated capabilities. Promate in srilanka boasts a diversified product line, that includes mobility accessories, its peripherals, photography enhancements, digital gadgets and consumer electronics and more.
Promate story began in Taipei. Taiwan in early 2001, as a brain child of an industry leader from ASUS, Foxcon and Pegatron. Today, after numerous industry leading awards and millions of happy customers. Promate technologies is the leading provider of lifestyle accessory products ranging from smartphone and tablets cases to bluetooth speakers, apple certified accessories and many more.
ABC Trade & Investments (Pvt) Ltd is the authorized importers and distributors for Promate computer accessories in srilanka and lifestyle products in Sri Lanka.
Following are some of our products that are available and distributed extensively:
Power Bank
Data Cable
AV Cable
AC Charges
DC Charges
Power Strips
QI Charges
Data Hubs
Cooling Stands
Microphones
Laser Pointers
Keyboard & Mouse
True Wireless Stereo Earbuds
In-Ear Bluetooth Headsets & Earbuds
Bluetooth Mono Headsets
Wired Headsets & Headphones
Docking Stations & Data Hubs
Bluetooth Speakers
Mobile Mounts & Holders
Gadgets
Enterprise / SMB Network Solutions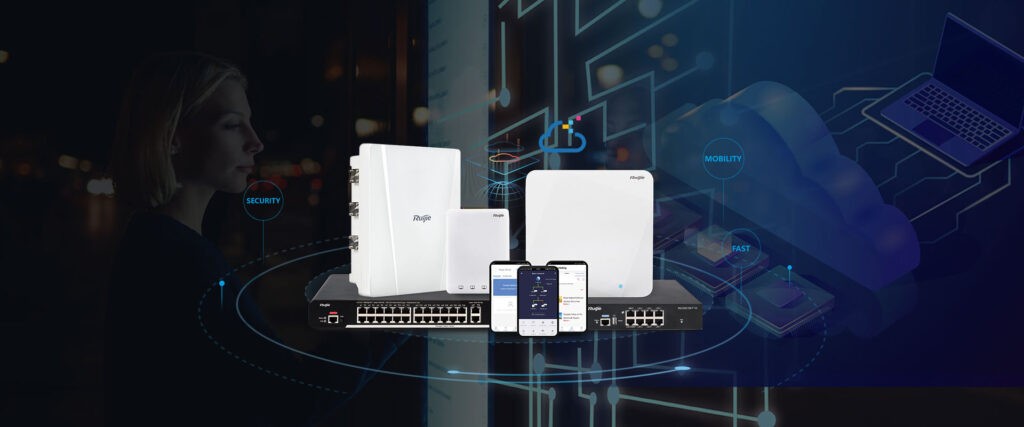 Ruijie has been building in-depth scenario-oriented application experience through solution design and innovation in the industry, thus, assisting the upgrade into the digitalization of all industries. Ruijie has researched and self-developed 8 product lines, including switches, routers, wireless, cloud class, security, gateways, IT management and authentication & accounting
Switches
Routers
Access Points
Gateway

Print-Rite Imaging Products (Print-Rite), is a global supplier of high quality printer consumables and offers an extensive range of remanufactured and compatible products for use in laser printers, multifunction machines, copiers, inkjet printers and dot matrix printers. In addition to mono products, Print-Rite offers supreme color products with OEM-equivalent quality to meet customers' needs.
Print-Rite is a pioneer in the aftermarket consumables industry with over 39 years of manufacturing and selling experience. Offer over 10,000 models for Inkjet, Laser and Ribbon Printers and Copiers and has recently diversified further into new product lines like 3D Printer and filaments in late 2014. We are at the forefront of innovation with strong capability in R&D and a portfolio of over 3,000 registered patents as of December 8, 2020.
Having introduced the world class Inkjet Print Media and being the Sole Distributor for Fantac Culture Development Co. Ltd., is  a Japanese background company, founded in the year 1994 in Nanjing. During the past years, the company has been devoting itself into R&D, market development and global trade of inkjet media. With advanced sales system and high efficiency selling channels, Fantac has created its own sales models and achieved remarkable results. "Fantac" and "Fullcolors" have become famous brands with very good reputation in the inkjet media. The highest quality and branded photo papers are available in sri lanka within our store. 
Fantac being the Licensed Manufacturer for Kodak – Inkjet Media, ABC T&I is also the Sole Authorized Distributor for  KODAK Home & Office Photo Paper, and Professional Photo Papers in Sri Lanka's market.